Hurry - Last Minute Shopping - Handmade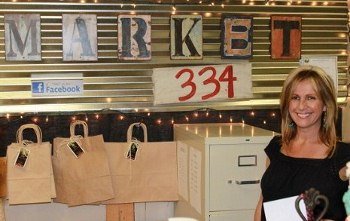 December 22, 2012 -

Cool that the world didn't end as some were predicting - so there's no getting out of picking up those last minute gifts needed for Christmas Day, 3 days from now on Tuesday.
Not to worry - there's time to hit your local Quality Handmade Boutiques.
I decided to head out to two of my favorites in my neighborhood, Market 334 (Cumming, GA) and Cool Bees Artwork and Gifts (Alpharetta, GA).
Of course they had what I was looking for. I picked up a few stocking stuffers as well as some nice gifts for under the tree.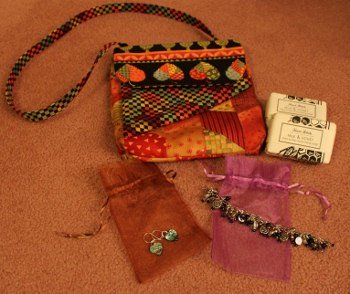 At Market 334, I found a really nice charm like bracelet and some mother of pearl heart earrings.
At Cool Bees, I got to chat with proprietor Terry and browse her many cool rooms of treasures. There I scored some Shea soap, and really nice handmade fabric satchel that my high schooler is going to love.
So for those of you looking for that perfect last minute gift, that has meaning, is unique, and has a story, Google handmade boutique in your local area, and scoot on out to discover wonderful treasures, made with the loving and skilled hands of an American Artist or Craftsmen.
Merry Christmas, Happy Holidays, and Happy New Year, from Brothers-Handmade!
Folks, the most unbelievable things are at your local fine art or craft shows if you just have a look. Also visit Brothers-handmade.com often, and
"Come See What Amazing Things Your Neighbors Are Making"© -Rob
---