Featured Craft and Art Centers

Fine craft and artwork is being created, taught, exhibited all over America.
Brothers Handmade will explore a variety Art and Craft Places and open your eyes to a world of amazing talent and techniques.
---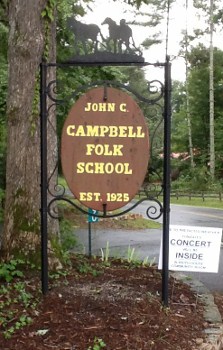 John C. Campbell Folk School - Brasstown, North Carolina
Tucked away in the Smoky Mountains of western North Carolina, is the John C. Campbell Folk School.
Top notch Instructors, a fun, interesting, non-competitive learning environment along with song and storytelling, make this a destination where Instructors and Students return year after year.
Join us as we explore the

John C. Campbell Folk School.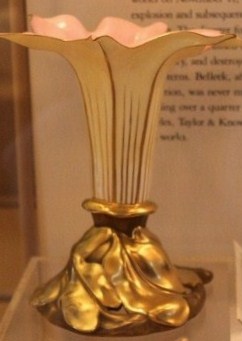 Museum of Ceramics - E. Liverpool, Ohio
The Brothers paid a visit to the Museum of Ceramics located in E. Liverpool, Ohio. A city nicknamed the Pottery Capital of the World.
Our guide and 6th generation descendant of the Vodrey & Brother Pottery, Sarah Vodrey, took us on a captivating journey of the booming years of pottery manufacturing in the United States from the mid 1800 to today.
I was quite impressed with the spectacular level of artistry employed. And reminded that although the pieces were "manufactured", they all began as an artistic expression of design and prototype.
Walk through the booming years of American Pottery Manufacturing, and join us on our adventure to the Museum of Ceramics.
Mudfire Clayworks - Atlanta, Georgia
I just love visiting the small local studios like Mudfire Clayworks, speckled throughout the country. Ceramic Arts Daily (CAD), an online ceramics periodical tipped me off to the Mudfire Clayworks and Gallery in their Editor's picks of the Top 5 Exhibitions for November 2010.
Join us as we pay a visit to Mudfire Clayworks.