The World of Leather Craft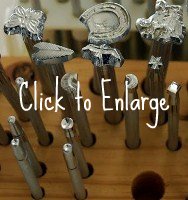 With rich tradition, and a long history, Leather, in its many forms has become a highly versatile natural fabric.
From every piece of clothing, to furniture, moccasins, cell phone and laptop cases, treated hides from a variety of animals, has withstood the test of time.
In this article, we will discuss:
Leather tanning and how it works
Leather Craft Supplies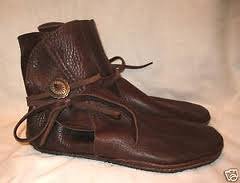 Then we'll even provide you with some "How to" easy leather project ideas around:
Handmade Moccasins - America's earliest footware, handmade moccasins are timeless with their rogue Native American look, practicality, and comfort. Checkout their history, and how to make handmade moccasins.
Leather Cell Phone Cases
Leather Steering Wheel Cover
Leather Binder
Leather Coin Purse
Leather Watch Bands
Leather Laptop Case
Leather Backpack Purse
And for Rover, we'll look at:
Leather Dog Collars
Leather Dog Leashes
Leather Dog Harness
For the most part there are four basic types: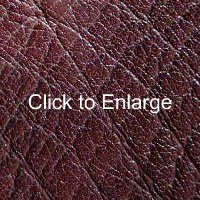 Full-grain - Full-grain refers to hides that have not been sanded or buffed, to remove imperfections (natural marks) on the surface. Also the upper "top-grain" and "split" layers are fully intact. A kind of patina will develop and after a little time the leather will become quite durable. High quality leather furniture and footwear are often made from full-grain leather.

Full-grain leathers are typically available in several finish types:

Aniline Leather (also called Sauvage) where the dyes used are clear and allow the grain of the leather to be seen clearly. The Aniline finish shows the natural texture. It does not protect the leather from damage allowing for age and character development.

Semi-Aniline Leather is similar to the Aniline finish described above, but also includes a thin top coating that protects the leather from wear and staining.

Pull up Aniline Leather finish also includes an oil or wax application giving the finished product a "distressed" look.

Nubuck Leather refers to an Aniline leather finish where the surface has been brushed, creating a velvet or "suede like" finish. Although it is not suede leather because suede is actually the flesh side of a hide. Nucbuck is a process done to the grain side of the leather hide. Nubuck leather is wonderfully soft.

Top-grain - This leather is the second-highest quality. It has been sanded and buffed to remove imperfections. This type of leather is a little more pliable than full-grain, as the "split layer" has been removed. They often are stronger, and wear better over time.
Corrected-grain Leather - Any leather that has had an artificial grain applied to its surface. These are sanded and buffed splits after which an artificial grain is imprinted on them.
Split Leather - Leather created from the fibrous part of the hide after the rawhide has been taken off. Splits are also used to create suede.
A Few Less-common leathers
Buckskin is skin that may be from a deer, or may simply resemble the light tan color of deer skin. Typically the skin is brain tanned (actually brain from pig or bovine (cows) is used as the tanning solution) and then smoked to preserve the hide.
Patent Leather is leather coated with a plastic or polymer
Shagreen or Stingray skin - originally rough untanned skin from a horse's back and used for furniture and bookbinding. These days shagreen is more commonly from shark or stingray skin. the texture is often rough and greenish in color.
Slink leather is made from the skin of unborn calves. It is particularly soft and is valued for use in making gloves.
Deerskin Leather is a tough leather from deer. It is great for rugged coats and pants.
Leather Repair - Leather Repair Kit - If your leather is top coated (as is the case with most furniture leather), you are in luck for leather repair success. Check out the How to of Leather Repair using a good quality Leather Repair Kit in this article.
Although we just began filling out this new leather section, we are working on articles on the following topics
The Leather Repair Kit
How to Clean Leather
Leather Craft Supplies
Leather Cell Phone Cases
Leather Messenger Bag
Leather Upholstery Repair
Leather Binder
Leather Steering Wheel Cover
Leather Tools
Leather Coin Purse
Leather Watch Bands
Leather Laptop Case
Leather Dog Leashes
Leather Dog Collars

We look forward to exploring the world of Leather Craft with you. Join us as we delve deeply into the many established techniques and methods used by Leather Craftsmen to create high quality Leather products.

Return from Leather to Brothers-Handmade Home