Craft Show Listings
Fine Arts and Crafts at Verona Park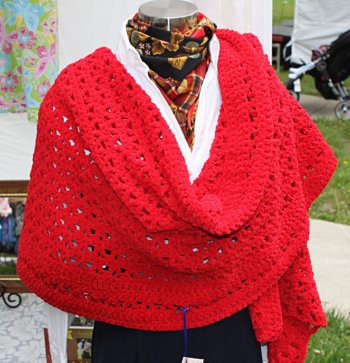 May 14, 2011 - Well I'll tell ya, we like Rose Squared shows because they always show top Artists. And usually show in top venues. And this time was no exception. Except for one thing.
Yo Howard and Janet, Next time tell us that we need pack horses and Sherpas to get into a show. There were 10 parking spaces in the park, so the cops told me "oh just park up on the hill." I drove around the hill and parked up on the road and hiked about a mile and a half to the show. Did I mention the hill?





Here is a hill that has a blacktop path. The elder ladies (that would be the gals that spend the money) stopped and looked at it wondering if they could get down it? And if they did get down it, could they get back up? Even the younger women with baby strollers were stopping. So they went down and surprise surprise, now you have to cross a bridge with steps on both sides. Who the heck was the genius engineer who figured that one out? Obviously they hadn't pushed a stroller with twins, or a wheel chair. Oh well - Yeah ha we made it!

So once in the show, it is great. The park is beautiful and the Artists and Craftsmen are top shelf.
The List of Standout Artists and Craftsmen:
John N Erianne (pictured): Sculpture, Blacksmith, Millwright, and Welder. But most of all ARTIST.
Natural Renaissance: This is an artistic family who covers a number of art forms. But their Wooden Boxes are fantastic. Oak, Maple, Purple Heart and Mahogany rule the day.
SDJ Designs - Robin Markowitz: A few blogs ago I spoke of a trend in jewelry that leads toward a heavier free flowing look. Robin has this down pat with her mix of dichroic glass (kiln fired) and silver. WOW!
Art Silver: Shandor has come up with a very different and unusual way to make jewelry. A ring that turns into a necklace, a broach that turns into a ring. Almost everything he makes turns into something else. His work is hinged and able to open and close and completely transform into something else. Very Cool!
Everyone at this show was PRIME, but there were two that were completely OFF THE HOOK!!!

It's Not Metal: - Joel Zaretsky has been doing this art for 40 years. And holy cow is this a different kind of painting! It is 3-D, it is heavy on color and depth, and it is just plain cool to look at. He paints various contemporary designs, Dragons, and a kind of portrait. And they all look like they are hammered out of various metals. They are not metal. They are paint. WOW.

His wife Mary Jane makes African influenced tribal Masks. Very cool. Also a must see.
A. Friend Shawls (pictured): As soon as I got home I was on the phone with some Lady friends of mine to find out about Shawls in women's fashions. You see I am not a fashion expert but I do know some. So I ask about a trend toward shawls and they all love them.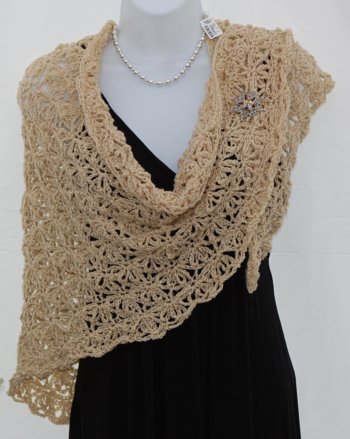 Well let me tell you, you almost needed a number to get in this booth. I could hardly get pictures there was so many people buying these shawls. The colors, the shapes and the prices were extraordinary. (Melissa your prices are really reasonable). They are all handmade. I am going to try and get them on our site in the near future.
Well its time to hike on out of here. Where the heck are my Sherpas? I have to get this Stuff back up that hill.
Till next time.
"Come See What Amazing Things Your Neighbors Are Making"©


And the only way to do that is to go to a Fine Art and Craft show, and to www.Brothers-Handmade.com.


Joel