Estate Pottery w/ Interesting Decoration (photo)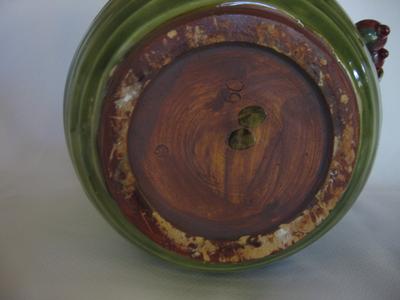 I just bought this beautiful, and unusual piece of pottery.

Can you tell me something about it like, how old it is, and the estimated value?

It is about 8" tall and 6" in diameter at the top widest point. Diameter of base is 4 1/4".

It has a number that looks like 60 or 09. And another number that is either 58 or 89.
Thank You ..