Help Identify Studio Pottery Mark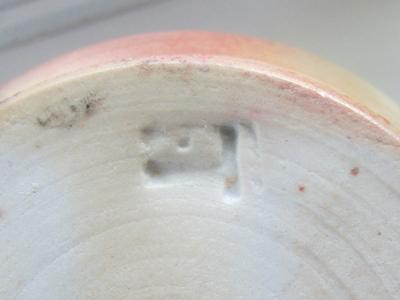 I have three pieces of studio pottery - a Japanese Tea Set - and was hoping to get some help identifying the potter's chop mark.

It looks like a sideways "T" with a dot on the side. Thank you for your help!
Join in and write your own page! It's easy to do. How? Simply click here to return to Pottery Marks - Questions, Answers, and Comments.