Help with identifing mark on bottom of porcelain pitcher
by Susan De Valcourt
(Grand Coteau, LA. USA)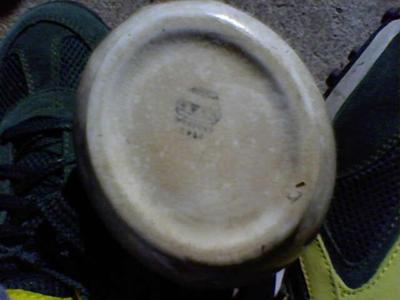 This is very hard to describe!!

The mark is in dark green ink, in the shape of a pottery bowl. on said bowl are very tiny Swastika symbols across the bowl.

Below the bowl/symbol is marked: Westend 1910

To me it looks like an American Indian symbol.

Thanks for your help!!