Interesting Pottery Mark - Any Ideas?
by Cindy Daily
(Kennewick, WA USA)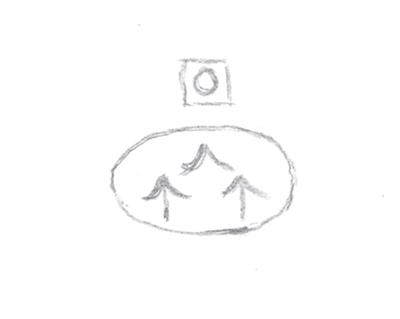 I have a 13" tall vase and is approx. 9" across at its widest point. On the botton is the attached drawing of the mark, as my camera could not focus enough to take a picture of the mark. I did take a pic of where the mark is on the bottom rim where the mark is located. The vase is beautiful and I have had it for about 35 yrs, but I have no idea who made it or where it was made. It was purchased at a high end shop and it was given to me then. Any ideas?
Return to 2012_Q2_Pottery-Marks_Archive.