Please Help Identify This Mark
by Kristy
(WV)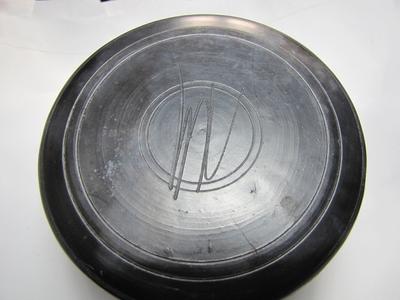 I found this pottery container w/lid in a second-hand shop while looking for some unusual storage containers for my art supplies. I thought the design was kind of fun and interesting. But I cannot decipher the mark and have not seen any examples like it online.

Not having a clue what these initials are makes me more than a little curious. Interesting handmade items make me want to know about the creator of the pieces. Thanks!
Join in and write your own page! It's easy to do. How? Simply click here to return to Pottery Marks - Questions, Answers, and Comments.