Pottery bowl with Rough Glaze (photo)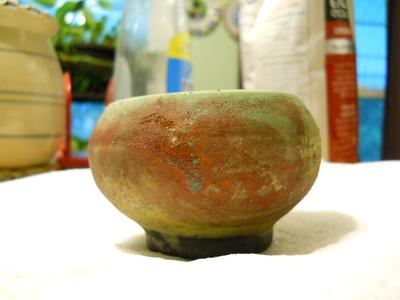 I have this small pottery bowl 2 by 3 1/4 inches, that has a 'made in usa' mark over an initial. It is more of an art pottery piece than utilitarian. I've searched high and low so any input is gratefully received.
Return to 2012_Q3_Pottery-Marks_Archive.