Valuing Early Mercer Pottery Pieces
by Carla Bass
(Jefferson, Texas)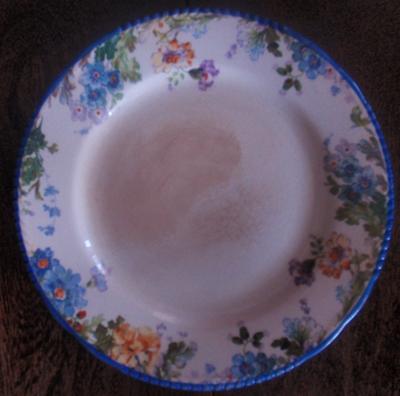 Plate Front
I have seven pieces of Mercer Pottery that I picked up at a roadside shop. The three best pieces I am keeping, but I need a value idea of the other four. Three are bread/butter plates, with the remainder a dessert or salad plate.

The marking is 1865 with three kilns interspersed between the numerals. Below that is MERCER POTTERY CO larger capitals, over TRENTON, then over NEW JERSEY in smaller caps.

The pieces have a blue (somewhat beaded) band around the edge, with blue/yellow florals primarily, and some purple interspersed.