What is this Pottery Piece Used For?
by Donna
(Alberta)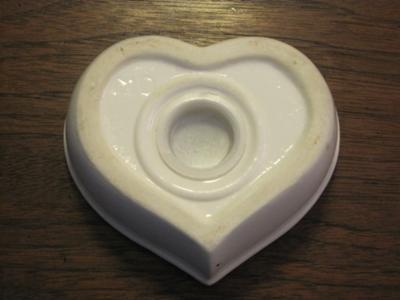 I was on your website and I was hoping you might be able to help me. I have been looking to find out what this piece is for some time and nobody seems to be able to help me. I suspect it's from the 50's, the mark on the back is simply MD. I am not concerned with value or anything, I just really want to know "what" it is. My mother gave it to me years ago as I believe it was her mother's. We come from a long line of poor folk so I am not thinking it's some amazing antique but it would be nice to know what it is and what it was used for. I am thinking maybe along the lines as a piece you'd put fragrance in or such and place in you lingerie drawer.


I would be most grateful or any and all help.
Regards,
Donna J