Willets China Pottery Mark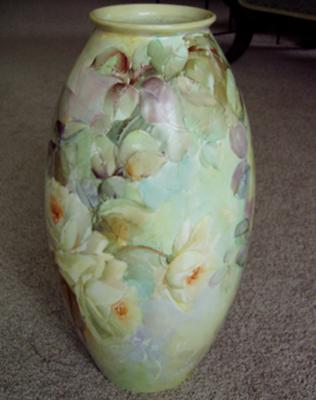 Vase
My great aunt passed away and I have a vase/urn that has a mark "Willets China" on the bottom. It is approximately 18 1/2" high with a circular opening of 5". It has ivory flowers with orange centers, other colors are greens, yellows, purples, blues.
It does have two crack lines, but no chips. It is a beautiful vase.
Thank you for your help in identifing this.