"WILSON" - Trying to Identify *which* Studio (photos)
by AuntieSHAN
(Ottawa, Canada)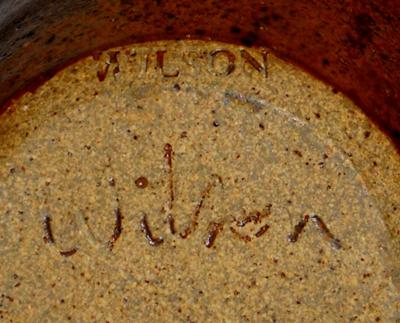 I've recently picked THIS LIDDED JAR up at a yard sale in Ottawa Canada. The only markings are "WILSON" that is Stamped and is also Signed. The Piece is about 5-inches high. Good condition, no signs of damage. I believe it's Ironstone?, with Salt-Glazing. It has a lovely texture.


If ANYONE recognizes the MARK or has any info, etc. it would be greatly appreciated!
Thank you!
Return to 2012_Q2_Pottery-Marks_Archive.