Handmade Wooden Jewelry Boxes - part 2
Robert Teisburg and his people put together an incredible web site. Even if you're not building a box or having one crafted, go and be amazed at what this "neighbor" is making! This will be one of my top 10 sites for 2010! Ancient Wood Kauri is an incredibly beautiful and somewhat expensive wood. And for folks thinking green, No trees were cut down for this article. Rather they were dug up. They have been dead for literally hundreds of centuries. (Yes I know, that makes them dead for over 10,000 years. It's more like 50,000 years. Ridiculous!) Get a handmade wooden jewelry box made with this wood, and you'll pretty much have a museum piece.

Ancient Kauri Wood
| | |
| --- | --- |
| | |
| Whitebait Wood Plate | Ancient Kauri Wood Desk |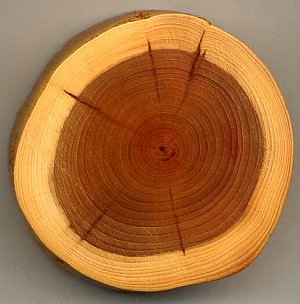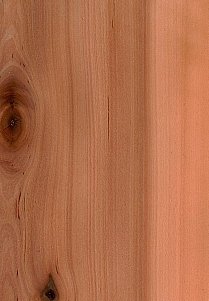 The Maples: With well over 100 species there is plenty of selection in the "Options department." "Hard Maple" is generally what these artists use. It can be Sugar maple, Red maple, European sycamore or even Hornbeam maple.
But when the piece is referred to as, burl, spalted, quilted, birdseye, bearclaw, fiddle back flamed, and curly these are not a species but rather a type of wood "figure", simply how the wood looks with its natural characteristics. Usually the more the figure the better. Any species of tree can have these figures, it's just that maple (scientific genus name Acer), seems to have the most it. There are a host of causes, including: fungus, insects, genetic defects and so on.
| | |
| --- | --- |
| | |
| Maple tree with Burl | Maple Wood Burl |
| | |
| --- | --- |
| | |
| Maple Burl Plate | Maple Wood Spalted |
| | |
| --- | --- |
| | |
| Maple Wood Quilted | Maple Wood Birds-eye |
| | |
| --- | --- |
| | |
| Maple Wood Bear Claw - Crosscut | Maple Wood Bear Claw |
| | |
| --- | --- |
| | |
| Maple Wood Fiddleback | Maple Wood Big Leaf Flamed |

Maple Wood Curly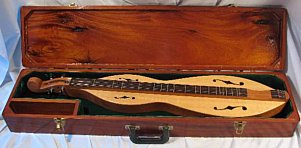 Mahogany: Ok this one can get into depths that sonar wouldn't reach. It is not my intent to teach "wood theory", but rather just to give you an idea of it. There are about 10 main species of mahogany broken into two groups.
"Genuine" mahogany refers to only Swietenia mahoganies. Swientenia grows in southern Florida, and a few other areas in that region. It is typically considered superior in quality to other species, however it is on the endangered list.
So "True" mahogany referring to all the other species, is more typically the type you would get. In the end, there are many species of Mahogany. Most of them are hard, dense, colorful, and the grain can have this, incandescent deep look about it - a halo. Some of the mahoganies are brittle.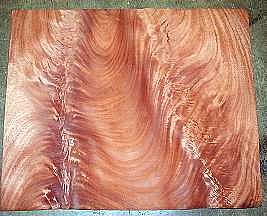 Some of them can chip easily. Hobbit House Inc. where most of the pictures came from, says it should be illegal to paint African mahogany! You know, I think he's right.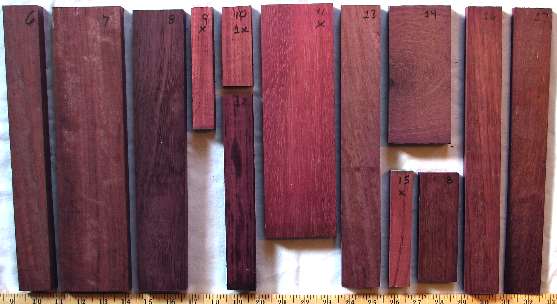 Purpleheart: A dense and very hard wood, comes from South America. When cut the heartwood is a plain, non-impressive gray wood. Put a little sun on it and in a short time it's a beautiful purple. Believe it or not purpleheart is a legume or you might say it's in the "pea family". In South America where prevalent, it is used for everything as it's strong, it doesn't rot, and insects don't like the taste. Here in America it is used in a much more appealing way. Here we make the most incredible handcrafted jewelry boxes and dollhouse furniture.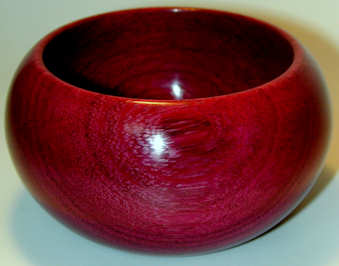 Here our Craftsmen "turn" Purpleheart into bowls and urns, and also use it for inlays and trim. Now and then you might happen across a handmade jewelry box or a vase.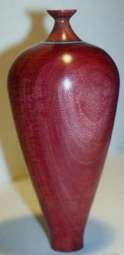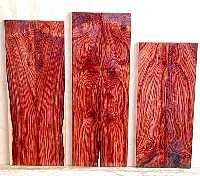 Rosewood: Ok,ok,ok. I've been researching rosewood for 5 days and here's what I know. Pretty much every piece of pink, to red, wood that no one has a name for, is called rose wood!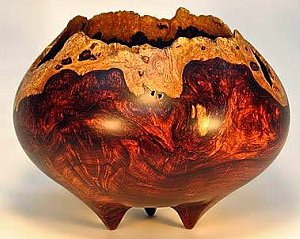 Next.
Tulipwood: Tulipwood is often confused with the North American tulip poplar. Although it is not a poplar, it is one of the true rosewoods. It is also referred to as Brazilian tulipwood and pink wood. It comes from Brazil, and is a hardwood with a deep coloring from cream to salmon. The grain or striping is red violet, purple, to rose. The heartwood is cream and fades with age. Tulipwood is very rare anymore. Because of that, it is expensive. I talked to one box maker who does use it and he told me he has to order it six months in advance and at that he might or might not get the order he wanted. It costs $50/bf if you're lucky. $80/bf is more likely. Tulipwood is mainly used for accent work. This wood is incredible.
My descriptions set forth are about as proportionate as if I took a teaspoon of Easter egg dye and threw it in the ocean. But, there is a place you can take your eyes to an exotic wood buffet and it's Hobbit House Inc. . This site is absolutely amazing. Paul Hinds has built a site you can navigate through with ease. Information on top of pictures is abundant. Most of the pictures of the wood in this article are from the hobbit. He is obsessed with color correctness. If you want to get an idea of what your custom wooden jewelry box will look like this is a good place to start. Some stats: 712 varieties of wood are represented. 21,984 unique pictures almost half can be enlarged. Thanks Paul for all the information. The Hobbit House Inc. is also one of our top 10 for '10 website.
Jewelry box hardware is a make or brake sort of thing. I suggest always using the better of the selections. Heavy is better in this application. Hinges made of steel will last.


Hinges made from unspecified metals will not last. Lid guides give stability to the lid.

Some craftsmen use hinges that are twice as much as required but this keeps things straight when you aren't paying attention and close it on something that could spring the lid.
Lets face it; security starts at your front door and not at your jewelry box! So the locks and latches are more cosmetic than anything else so you might as well get the good looking ones like brass, gold plated, and silver. Your craftsmen will be able to help you with this, as the selection is abundant. For the most part the artisan craftspeople have already waded through the mountains of hardware to find the best hinges, clasps, guides, locks and knobs. I know for a fact that the people we introduce to you will make absolutely sure you get the best choices they have! And that's why they are show winners. I would bet that ?-Mart can't tell you who built the box much less where the hardware came from, and I'll also bet that Don can.
Donald Boudreau is one of the craftsmen that The Brothers search for. We have seen Donald at some of the more prestigious shows in the nation. His work is artful and precise. He only finishes in oils and waxes, no stains. The wood is the star of his show and that is how he presents his boxes. If you are in a hurry, for a custom box, Don might not be for you. But if you want a detailed, one off, heirloom or keepsake quality jewelry box, this guy would do the job, first time every time.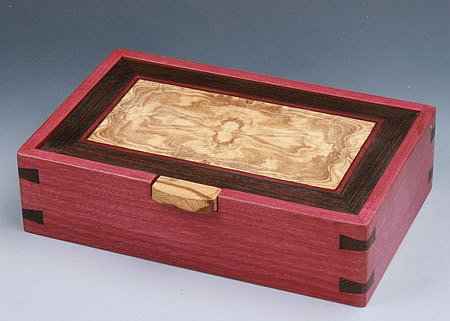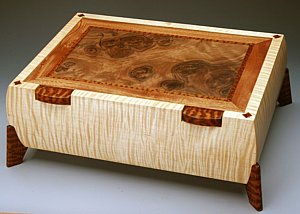 Check out Donald Boudreau's work at www.boxesbyboudreau.com And if I have my way, he will be showing in Brothers Handmade soon. Good luck in your search for your Quality Handmade Wooden Jewelry Box.








---
Return to Wooden Jewelry Boxes - part 1
Return to Handmade Jewelry
---